Addon Services
More than 300 domain names registrable.
Web service at the highest security and performance
Modular solutions with addon services
What we offer:


5 GB Space
8 GB monthly bandwidth
Top security and daily backups
99.95% yearly availability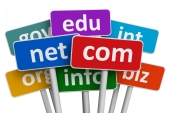 Build your website with a click of a mouse directly online, try it...
Hosting plans with lots of space, bandwidth and accounts.



Dedicated web hosting with dedicated preferences.

20 GB Space
40 GB monthly bandwidth
Top security and daily backups
99.95% di disponibilità annuale
50 GB Space
80 GB monthly bandwidth
Top security and daily backups
99.95% di disponibilità annuale